E-commerce is poised to take the industrial market by storm with more than one-half of all retail sales projected to be done online as soon as 2020.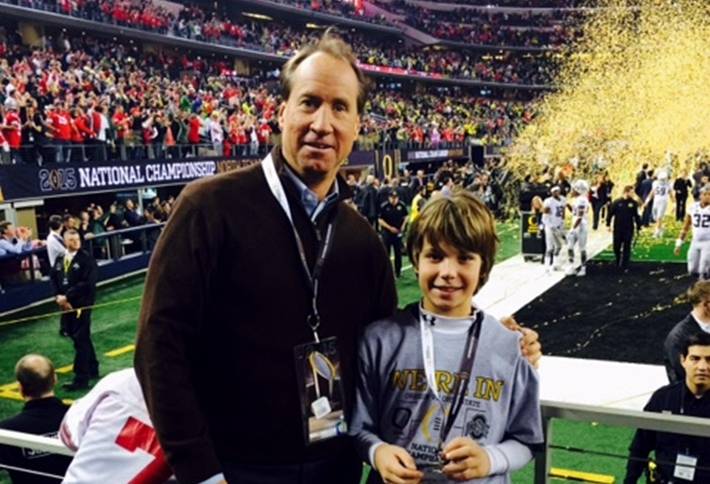 DFW's industrial market should see increased activity in the mega-deal space, largely because of that e-commerce boom, says Majestic Realty Co. VP Al Sorrels (with his son, Blake, at the NCAA national championship at AT&T Stadium). The potentially exponential growth will be among the biggest impacts to the industrial real estate business, he says. It will impact both developers and tenant reps because it is already changing the types, shapes and designs of buildings, as well as "how we look at deals, clear heights and associated factors," he tells us. That growth is a trend that is here to stay, he says.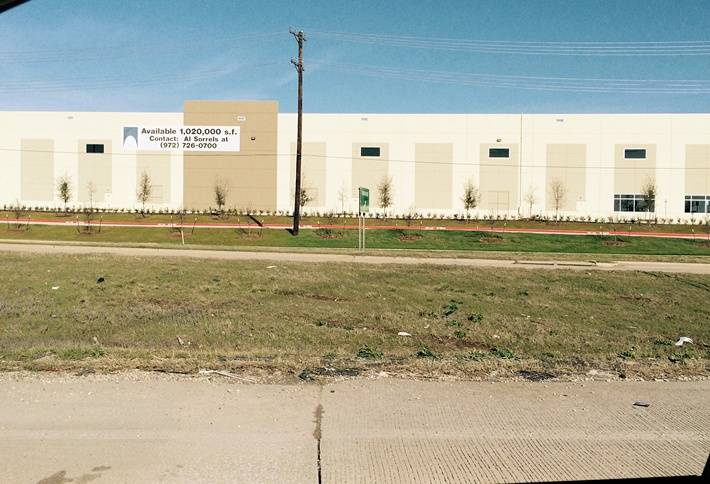 Majestic plans to start two more spec buildings (250k and 331k SF) in the next month or so at its 225-acre Majestic Airport Center DFW (off SH 121 in Lewisville). A 1M SF spec building (pictured) was completed there a few months ago, bringing current square footage in that park to 2.5M SF. Several deals for the 1M SF spec building are in the works, he says. Majestic is in the midst of dirt work on a 100-acre industrial park in Hutchins at I-20 and I-45 for a spec 250k SF building that should be done by year's end.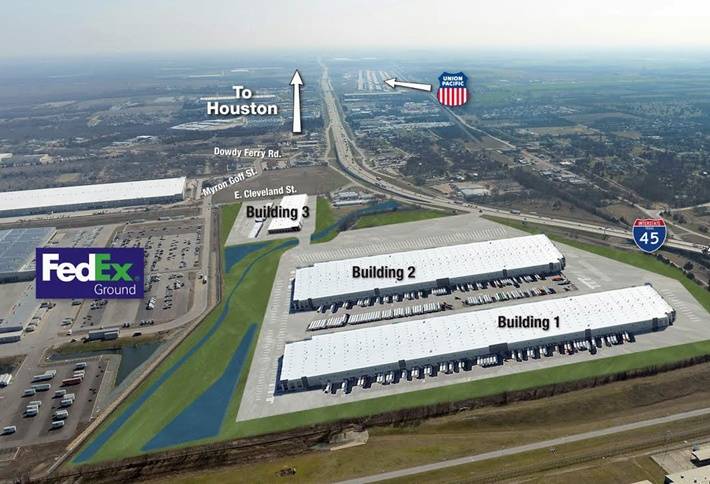 Demand is strong for large corporate users, Al says. He's seeing both relos and expansions, but relos are tipping the scale. "That's what we like because there's net absorption, rather than leaving an 800k space and taking 1M SF somewhere else," he says. Al tells us Majestic focuses on spec projects because Dallas is a hyper-competitive market and most users want to touch and feel spaces before inking a deal, Al tells us. That's why speculative projects start popping out of the ground when vacancy rates get low. Tenants want a ready-made solution and when you're competing, if you have a building that's up versus your competitor who is selling a proposed building on a land site where the tenant can't come in and see and feel and touch things, you've got a big advantage.
Link to Original Article: Click Here